TaylorMade R11 Driver
If you have been watching golf these past few weeks and wonder, " Is that a white driver?  Who makes that? "  Well, that club happens to be the new TaylorMade R11 driver and it is the most adjustable club in golf!  It features a new option called ASP = Adjustable Sole Plate.  The new acronym is visible on the sole of the club and will control the Face Angle at address to open, close or maintain neutral positions.  Combine this new option with the already available FCT and MWT and you have a ton of adjustments you are able to make.  It is amazing technology if you ask me.
TaylorMade R11 is white?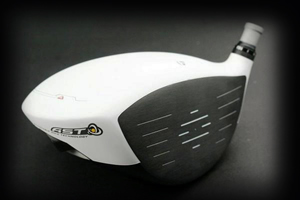 Everyone is buzzing with positive & negative opinions on the fact that the Taylormade R11 model may come standard in white.  The white color helps to combat the glare from the top of the club at address and is combined with a black club face.  This seems to be the new flavor at with Taylormade who also carries a Ghost putter series.
Other Models – Taylormade R11 TP Driver
TaylorMade will provide an R11 TP Driver as well.  You can bet it will be expensive too.  Most likely somewhere in the $699 range while the R11 will figure to price at $399.
Further information can be found at www.taylormadegolf.com.  You can also purchase this amazing new club at Play Better Golf.
Please specify a Flickr ID for this gallery
TaylorMade R11 Driver

,
Reviews