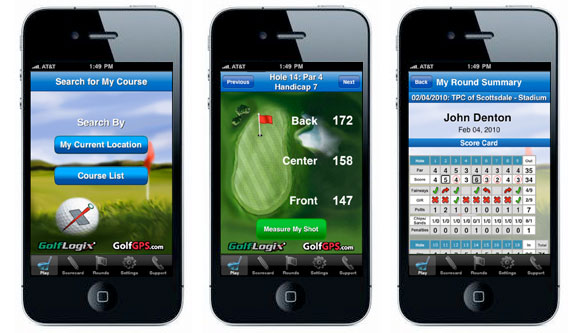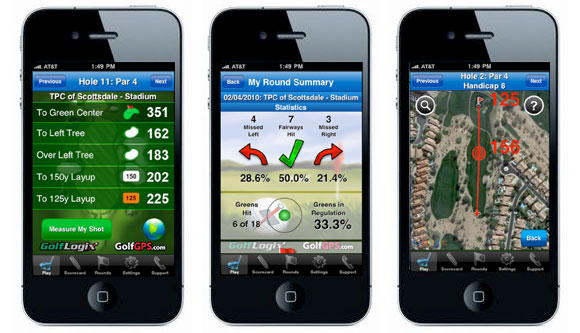 Golf apps are becoming very popular on the golf course and can help greatly with your game. There are many golf GPS units like the Sky Caddie Gps Unit that we reviewed before but why not save your money and download an app.
Check out the GolfLogix iPhone app. It is one of the best ones out there.
All FREE GolfLogix Club members get:
– Unlimited 4-player scoring
– Pro-level stat-tracking
– Aerial images of every hole
– Personal website to track your scores and stats at www.GolfLogix.com
– 24-hours Guest Champion Membership
Become a Champion Member
– GolfLogix Champion Members get all of the Club Member features plus:
– GPS distances to hazards/layups and greens on 25,800 golf courses worldwide
– Touch point landing distances on all aerials
– Member discounts and offers on all things golf
– The annual Champion Membership is only $39.95, less than a single golf lesson!
GolfLogix iPhone Golf App

,
Reviews