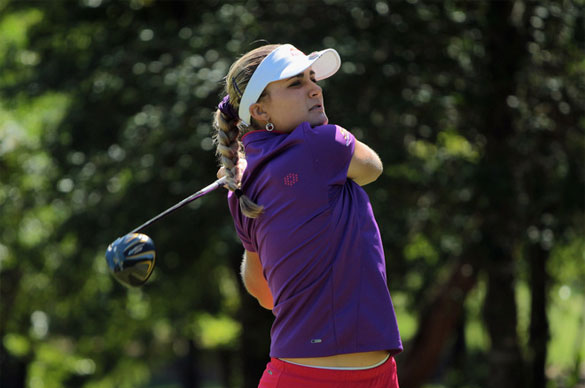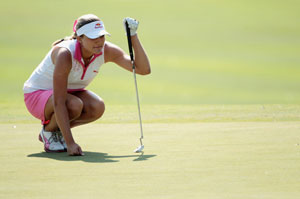 Locust Hill Country Club, Rochester, New York, April 21, 2011—
The Wegmans LPGA Championship leadership team has announced that Lexi Thompson has been invited to compete in the 2011 Wegmans LPGA Championship and has accepted the invitation. This will mark Lexi's first visit to Rochester and her first opportunity to play in the LPGA Championship.
Her resume is very impressive:
She was named Golfweek's 2009 Junior Amateur Player of the Year (18 and under) and 2009 Amateur Player of the Year (18 and over), becoming the youngest, at just 14, to ever win both of these honors at the same time and the first in 15 years since Cristie Kerr accomplished this at the age of 18.
Lexi is the youngest to compete at Locust Hill CC in the Wegmans LPGA Championship.
Lexi is the youngest person to qualify for the US Women's Open at age 12.
Lexi turned pro in June of 2010 at the age of 15 and played in the US Women's Open finishing tied for tenth place.
Lexi finished 2nd at the 2010 Evian Masters.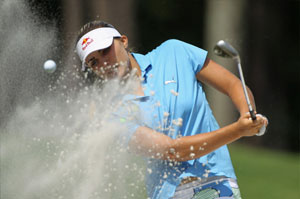 "It will be a great experience for our spectators to watch Lexi compete against the best women golfers from around the globe at LHCC. We look forward to welcoming Lexi to the Wegmans LPGA Major Championship and to Rochester, New York," said Jerry Stahl, Tournament Co-Chairman. "This adds to the excitement in Rochester as we celebrate 35 years of LPGA at Locust Hill Country Club. Joining us for the Wegmans LPGA Championship celebration will be LPGA Hall of Fame and Rochester Champions Nancy Lopez, Pat Bradley and Patty Sheehan" states Linda Hampton, Tournament Director."
About Graduation in the Goal
All proceeds from the Wegmans LPGA Championship will benefit United Way of Greater Rochester's Graduation is the Goal, the charitable mission of the Tournament. Graduation is the Goal aids evidence based program that show significant promise in delivering on its mission. In 2010, proceeds of $400,000 were donated and will be distributed in mid May.
Photo credits: www.alexis–thompson.com
Reviews